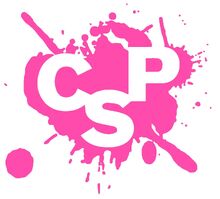 Comic Syrup Press is a small publisher collecting and reprinting comic books from Canada's Golden Age, the 1940's!
Comic Syrup Press has published Johnny Canuck to date and is associated with the reprint, Nelvana of the Northern Lights! Here are the next complete reprinted collections slated to be put out by Comic Syrup Press in the near future!
Mr. Monster Thunderfist  The Penguin  Major Domo and Jojo  Betty Burd The Penguin Rex Baxter  Speed Savage
Pages in category "Comic Syrup Press"
Ad blocker interference detected!
Wikia is a free-to-use site that makes money from advertising. We have a modified experience for viewers using ad blockers

Wikia is not accessible if you've made further modifications. Remove the custom ad blocker rule(s) and the page will load as expected.