Basic info
Written by John Michael Helmer & Paul Moore
Illustrated by Brad Eastburn & Michael Lawler
20 pages Black & White
Description
The Crimson Trail Part I – Starring the Canadian Guard! Ogopogo –The Lake Monster! Canada''s Loch Ness monster strikes again! Ministers of Magic – It''s a battle for Canada and all its magical powers!
Printing Information
First Print: ??? Copies Printed Officially Released April 2012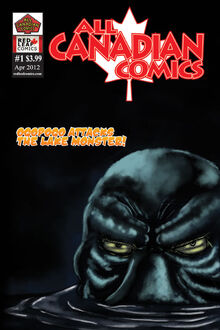 Ad blocker interference detected!
Wikia is a free-to-use site that makes money from advertising. We have a modified experience for viewers using ad blockers

Wikia is not accessible if you've made further modifications. Remove the custom ad blocker rule(s) and the page will load as expected.